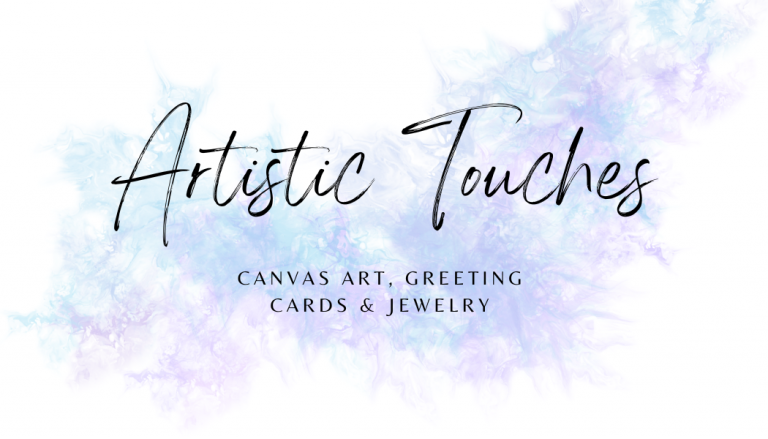 Starting out as a painting company in 1990, we soon learned that decorative finishing (or faux finishing) was gaining great popularity. We then changed gears and for over twenty-five years created beautiful finishes on the walls and ceilings of our many satisfied clients' homes and businesses. However, with the decorating interests of so many turning to a more simpler backgrounds, we began taking these gorgeous finishes and applying them onto stunning custom canvases.
But that is not all. Since our team has also created all of our marketing through the years we have taken that talent and focused on making lovely greeting cards. These cards as well as other items will soon be sold on Etsy in digital form.
We did not stop there. In our office the talent, creativity and energy is boundless so you will find gorgeous beaded jewelry products.
So what will you find at Artistic Touches? You'll find beautiful one of a kind items created by a team of talented folks. Please enjoy perusing though our website.
Feel free to contact us at Info@ArtisticTouches.net